| | |
| --- | --- |
| Subject: | LOAN / INVESTOR |
| From:   | g.agent@yahoo.com |
| Date:   | Sep 14, 2019 |
| To:   | your@email.address |
| Reply-To:   | dr.grahammoore@gmail.com |
Hello Mr./Mrs., I'm Mr. Graham a loan officer, i have an investor who is ready to fund any project with the following terms below in any country.
It will be a loan funding… The annual return will be 3% yearly The exit period will be 20 years.
Kindly get back to me if you need a loan or an investor for any business / project or have someone who does.
Thanks
Dr. Graham
Personal E-mail : dr.grahammoore@gmail.com .
---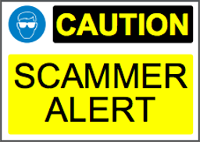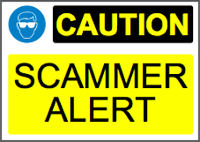 Scam alert! The E-mail above is a SCAM. It's a Nigerian (loan) scam, the story and all names & roles are fake. The scammers will most likely ask you for money upfront as 'costs' before you get the 'loan' (which you will never get offcourse).
If you've received this by e-mail than mark it as SPAM (if possible) and/or DELETE it.