| | |
| --- | --- |
| Subject: | Opgelet! Val hackers aan op uw account! |
| From:   | your@email.address |
| Date:   | 2019-11-17 |
| To:   | your@email.address |
Ik groet je!
Ik heb slecht nieuws voor u.
12/08/2019 – op deze dag heb ik uw besturingssysteem gehackt en kreeg ik volledige toegang tot uw account your@email.address.
Het is nutteloos om het wachtwoord te veranderen, mijn malware onderschept het elke keer weer.
Hoe het was:
In de software van de router waarop je die dag was aangesloten, was er een kwetsbaarheid.
Ik heb deze router voor het eerst gehackt en er mijn kwaadaardige code op geplaatst.
Toen je op het internet binnenkwam, werd mijn trojan op het besturingssysteem van je apparaat geïnstalleerd.
Daarna heb ik een volledige kopie van uw schijf gemaakt (ik heb al uw adresboek, geschiedenis van het bekijken van sites, alle bestanden, telefoonnummers en adressen van al uw contacten).
Een maand geleden wilde ik uw apparaat vergrendelen en vragen om een klein bedrag om het te ontgrendelen.
Maar ik keek naar de sites die je regelmatig bezoekt, en kwam tot grote vreugde van je favoriete bronnen.
Ik heb het over sites voor volwassenen.
Ik wil zeggen – je bent een grote viezerik. Je hebt ongebreidelde fantasie!
Daarna kwam er een idee bij me op.
Ik heb een screenshot gemaakt van de intieme website waar je plezier aan beleeft (je weet waar het over gaat, toch?).
Daarna heb ik je entertainment gefilmd (met je camera-apparaat). De video bleek uitstekend te zijn, geen twijfel mogelijk!
Ik ben ervan overtuigd dat je deze foto's niet aan je familie, vrienden of collega's wilt laten zien.
Ik denk dat $766 een heel klein bedrag is voor mijn stilte.
Bovendien heb ik veel tijd aan jou besteed!
Ik accepteer alleen geld in Bitcoins.
Mijn BTC portemonnee: 122WV4FMYAdHnZYVdkhWMgcZkhY2ewK5LC
U weet niet hoe u een Bitcoin portemonnee aan te vullen?
Schrijf in de zoekmachine "Hoe stuur ik geld naar de Btc portemonnee".
Het is gemakkelijker dan geld naar een creditcard te sturen!
Voor betaling heeft u iets meer dan twee dagen de tijd (precies 50 uur).
Maak je geen zorgen, de timer start op het moment dat je deze brief opent. Ja, ja … het is al begonnen!
Na betaling, mijn virus en vuile foto's met u automatisch zelfvernietiging.
P.S. Als ik niet het opgegeven bedrag van u ontvangen, dan zal uw apparaat worden geblokkeerd, en al uw contacten zullen een foto's ontvangen met uw "vreugde".
Ik wil dat je voorzichtig bent.
– Probeer mijn virus niet te vinden en te vernietigen! (Al uw gegevens zijn al geupload naar een externe server)
– Probeer geen contact met mij op te nemen (Ik heb dit bericht gemaakt vanuit uw account).
– Verschillende beveiligingsdiensten zullen u niet helpen; het formatteren van een schijf of het vernietigen van een apparaat zal ook niet helpen, omdat uw gegevens zich al op een externe server bevinden.
P.S. Ik garandeer u dat ik u na betaling niet meer zal storen, omdat u niet mijn enige slachtoffer bent.
Dit is een erecode van een hacker.
Vanaf nu adviseer ik u om goede antivirussen te gebruiken en deze regelmatig (meerdere keren per dag) te updaten!
Wees niet boos op mij, iedereen heeft zijn eigen werk.
Vaarwel.
---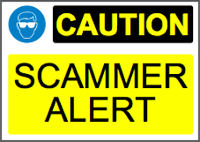 Scam alert! The E-mail above is a SCAM. It's an extortion scam, badly (machine) translated into Dutch. The story is fake! This isn't a real hacker and they do not have any data from you. They are just betting (hoping) you've watched online porn so the story matches. It's just trying to scare you enough to convince you to pay.
Sometimes they mention a password you have used as 'proof'. They actually just got this as a huge list from the darkweb, containing large numbers of stolen account/email and passwords from (mostly old) real hacks (like from LinkedIn, eBay, etc.). If you still use this password anywhere I would change that a.s.a.p. (And use different passwords for each service!) But the sender of this email is just a spammer with no actual skills, trying to come across like a hacker. Never pay for this nonsense!!! If you click the link on the bitcoin address you can see it's contents and transactions. Looks like two people actually payed for this BS (at moment of this writing)… too bad.
If you've received this by e-mail than mark it as SPAM (if possible) and/or DELETE it.