| | |
| --- | --- |
| Subject: | yourdomain.tld Expiration |
| From:   | Domain Service <info@1hay.net> |
| Date:   | 2016-10-28 |
| To:   | your@email.address |
IMPORTANT NOTICE

Domain SEO Service
Notice#: 375384
Date: 10/28/2016

EXPIRATION OFFER NOTIFICATION

DOMAIN: yourdomain.tld
Notification Purchase Offer

PURCHASE EXPIRATION DATE: 12/31/2016

To: Your Name, Your Organisation
Your Address
Your City
State, Postalcode, Country

| | | | |
| --- | --- | --- | --- |
| Domain Name: | SEO Service Enrollment: | Price: | Term: |
| yourdomain.tld | 12/31/2016 to 12/31/2017 | $64.00 | 1 Year |

SECURE ONLINE PAYMENT
(link to: http://www.yourdomaintld.zesodomain.org/?d=yourdomain.tld&p=12-31-2016 )

Domain Name: yourdomain.tld
Dear Your Name,

This purchase expiration notification offer advises you about the search engine optimization submission expiration of your domain yourdomain.tld. The information in this purchase expiration offer may contain confidential and/or legally privileged information from the processing department of Domain SEO Service to purchase our search engine traffic generator. We do not register or renew domain names. We sell traffic generator software. We offer a high quality search engine optimization service that keeps your site ranking high. This information is intended only for the use of the individual(s) named above.
Non-completion of your domain name search engine optimization service submission by given expiration date for yourdomain.tld , may result in the cancelling of this search engine optimization notification offer

PLEASE CLICK ON

SECURE ONLINE PAYMENT
(link to: http://www.yourdomaintld.zesodomain.org/?d=yourdomain.tld&p=12-31-2016 )

TO COMPLETE YOUR PAYMENT

Failure to complete your yourdomain.tld domain name submission search engine optimization service may make it difficult for customers to find you online.

CLICK UNDERNEATH FOR IMMEDIATE PAYMENT

PROCESS PAYMENT FORyourdomain.tld

SECURE ONLINE PAYMENT


(link to: http://www.yourdomaintld.zesodomain.org/?d=yourdomain.tld&p=12-31-2016 )

This domain name submission for yourdomain.tld
search engine service optimization notification offer will expire 12/31/2016.

Instructions and Unsubscribe:
You have received this message because you elected to receive special notification offers. If you no longer wish to receive our notifications, please unsubscribe here (link to: http://www.yourdomaintld.megstechseos.org/unsubscribe.php) or mail written request to Domain SEO Service Registration Corp., Miami Beach, FL 33139. If you have multiple accounts with us, you must opt out for each one individually in order to stop receiving SEO notices. We are a search engine optimization company. We do not register or renew domain names. We sell traffic generator software. This message is CAN-SPAM compliant.
THIS IS NOT A BILL OR AN INVOICE. THIS IS A SEO PURCHASE OFFER. YOU ARE UNDER NO OBLIGATION TO PAY THE AMOUNT STATED UNLESS YOU ACCEPT THIS PURCHASE OFFER. This message contains promotional material strictly along the guidelines of the CAN-SPAM act of 2003. We have distinctly mentioned the source mail-id of this email and also disclosed our subject lines. They are in no way misleading. Please do not reply to this email, as we are not able to respond to messages sent to this address.
---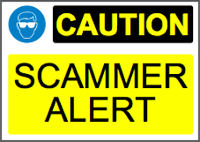 Scam alert! The E-mail above is being spammed to every domain owner months before their domain expires. The subject, the heading and text suggest you must pay a.s.a.p. to prevent the domain name from expiring! If you read carefully (and many people won't fully understand the used technical terms) the message states that they don't renew your domain but that this is an 'offer' for "SEO services" which will expire on the given dates… The links lead to a payment page (see screenshot below).
It is very doubtful that this is a real SEO service. You most likely won't get any service. The fact that these very misleading spam messages are been auto generated using details from the whois (domain owners) database to spam domain owners makes this "Domain SEO Service" company at least very questionable. They claim to be a company based in Miami Beach, Florida, US, but the domain owners of the used domains (megstechseos.org and zesodomain.org) are based in Zhuhai, China, and the websites are hosted in Hong Kong (see also the owner details below). The fact that they use an anti-spam disclaimer and unsubscribe button at the bottom does NOT mean this wasn't illegally spammed.
These kind of misleading 'domain expiration' (spam) alerts have been used by many other scammers for years now. It's a domainname scam! Trying to trick domain owners to pay before their domain expires…
If you've received this by e-mail than mark it as SPAM (if possible) and/or DELETE it. Do NOT click the 'unsubscribe' link because this leads to a page asking for your e-mail address and they most likely spam you even more (NEVER send your e-mail address to spammers!) If you have more information about this scam comment below.
---
This is the landing page which will be automatically generated for your domain and expiration date: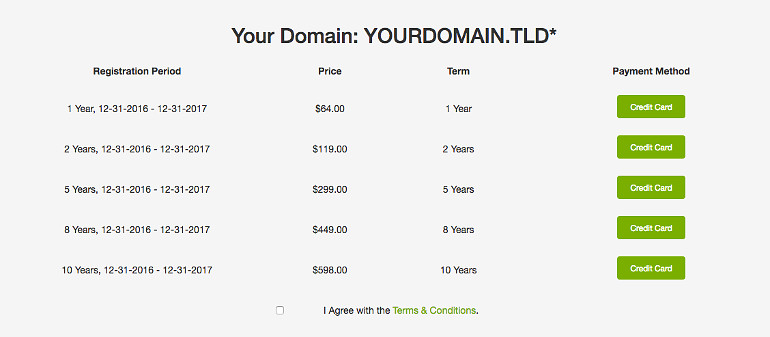 ---
Megstechseos.org [Domainname owner]

Domain Name: MEGSTECHSEOS.ORG
Creation Date: 2016-08-31T02:35:01Z
Registry Expiry Date: 2017-08-31T02:35:01Z
Sponsoring Registrar: Jiangsu Bangning Science and technology Co. Ltd.
Registrant ID: 2b7c0f4a-f989-4
Registrant Name: QiangZhang
Registrant Organization: Zhang Qiang
Registrant Street: Xiang Zhou Qu Cui Xiang Jie Dao 741Hao
Registrant City: Zhu Hai
Registrant State/Province: Guang Dong
Registrant Postal Code: 519000
Registrant Country: CN
Registrant Phone: +86.075660254412
Registrant Phone Ext:
Registrant Fax: +86.075660254412
Registrant Fax Ext:
Registrant Email: 2042074896@qq.com

Zesodomain.org [Domainname owner]

Domain Name: ZESODOMAIN.ORG
Creation Date: 2016-10-19T02:46:23Z
Registry Expiry Date: 2017-10-19T02:46:23Z
Sponsoring Registrar: Bizcn.com, Inc.
Registrant ID: bizyn845167853mq
Registrant Name: yong niu
Registrant Organization: yong niu
Registrant Street: xiang zou qu cui xiang jie dao 585
Registrant City: zhuhai
Registrant State/Province: GD
Registrant Postal Code: 519000
Registrant Country: CN
Registrant Phone: +86.75622655521
Registrant Phone Ext:
Registrant Fax: +86.75622655521
Registrant Fax Ext:
Registrant Email: andre.higgins@tech-center.com