| | |
| --- | --- |
| Subject: | Re: IRREVOCABLE RELEASE OF YOUR PAYMENT VIA CASH DELIVERY |
| From:   | Mr. Geoffrey Kire <noreply@kire.com> |
| Date:   | 09 Jul 2019 |
| To:   | your@email.address |
| Reply-To:   | benjidel@post.com |
IRREVOCABLE RELEASE OF YOUR PAYMENT VIA CASH DELIVERY.
Atten:
How are you today I pray my email finds you well and in good health.
This communication is to inform you that we have programmed your
payment to be received by you in person as you are further not
expected to pay a dime in receiving of your funds and anybody who ask
you to pay money must be lying to you. We have worked out all the
modality for you to receive your funds without any further lapses.
The $10M part payment funds is currently in our corresponding vault
in Hong Kong now, and for security purpose and to avoid
impostors to know the way about of the funds, we have to move the
documentation to our corresponding vault in Ethiopia
where you and me need to come in person to sign your transfer
legalization paper work and approval for the Funds to be remitted in
your Bank nominated account on or before 30/07/2019.
The Vault have further arranged to pay your flight cost and hotel
reservation for the trip, so that as soon as your funds are received
by you then you can reimburse them of all the expenses that they made
for your trip and hotel reservations where the legalization materials
will be sign and giving to you to bring along to the paying Bank in
Hong Kong.
You should also note that the mode of sharing ratio is 70% for you and
20% for them while I will take 10% for all expenses and
documentations.
Thank you for your cooperation and understanding as I look forward to
helping you receive your funds without any hitches.
I am highly committed and willing to serve you better whole-
heatedly.
Congratulations Once again, your God have seen you through at last.
Please contact me direcly on this email: neel@chemtechs-usa.com
Respectfully Yours in-service,
Mr. Geoffrey Kire
(UN) Human Right Activist
Email: neel@chemtechs-usa.com
---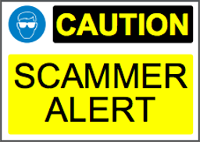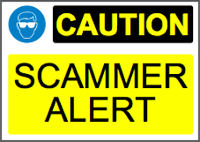 Scam alert! The E-mail above is a SCAM. It's a Nigerian scam, the story and all names & roles are fake. The scammers will most likely ask you for money upfront as 'costs' before you get any of the 'funds' (which you will never get offcourse).
If you've received this by e-mail than mark it as SPAM (if possible) and/or DELETE it.