| | |
| --- | --- |
| Subject: | Re: Amanah capital funding. |
| From:   | AWMB Berhad <amanahasia@asia.com> |
| Date:   | 2017-09-27 |
| To:   | AWMB <awmb@amanahmail.asia> |
| Reply-To:   | loans@amanahfinancing.com |
Date: 27/09/2017
I am contacting you explicitly of our interest in providing Loans & finance for your personal and business purpose; We can finance projects to a maximum of 350M USD. Credible projects or start-up business would be funded at a 3.36% Fixed Interest Rate per annual with minimum documentation. If you have advanced stage projects in need of funding or business clients in need of funds to expand existing projects, we would be obliged to work with you.
Let me know if you need our assistance or support; kindly reply with your Full name & contact number to reach you to address your needs or alternatively submit a loan request via: A P P L Y . A M A N A H F I N A N C I N G . C O M . If you don't need this assistance please discard & ignore this message.
Thank You,
Fiazal Bin Azmi.
Financial Consortium / Broker
AWMB Finance & Loans
Menara Amanah Commerce
WP Kuala Lumpur – Malaysia
To forward this message, please do not use the forward button of your email application, because this message was made specifically for you only. Instead use the forward page in our newsletter system. To change your details and to choose which lists to be subscribed to, visit your personal preferences page Or you can opt-out completely from all future mailings
---
The fake company AWMB Finance & Loans has this amateurish-looking web page online (just one page) at the strange hidden url apply.amanahfinancing.com
On this web page the form suggest that they support;
These loan types: Personal Loan, Business Loan, Mortgage Loan, Education Loan, Coporate Loan, Line of Credit.

In these currencies: MYR, USD, EUR, GBP, CAD, SGD, AUD.

For the term: 1 – 25 years.

For these loan purposes: purchase auto, school, insurance, household items, medical, purchase real estate, refinance, pay bills, home improvement, auto repair, taxes, vacation, consolidation, line of credit draw, overdraft, farm equipment, purchase boat, purchase motorcycle, purchase mobile home, renew term note, recreational, jewelry, used to pull 1098?s, visa, business [business loan], construction [business loan], agriculture/RE coll [business loan], gift, refinance auto, misc (LB), life insurance (LB), credit rebuilder loan, home equity loans, purchased goods, RE 2 program – purchase, RE 2 program – refinance.

Obviously it is unlikely that you will be truly funded with these conditions by real financial companies.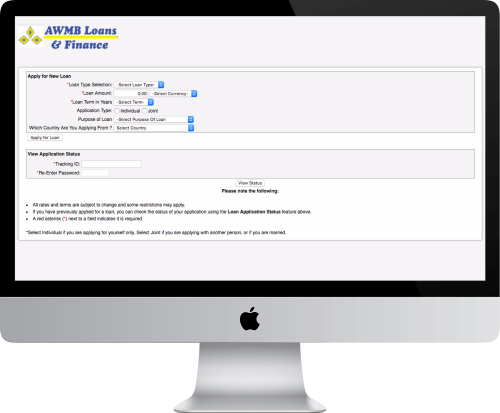 Amanahfinancing.com [Domainname owner]

Domain Name: AMANAHFINANCING.COM
Creation Date: 2017-07-27T17:35:31Z
Registry Expiry Date: 2018-07-27T17:35:31Z
Registrar: PDR Ltd. d/b/a PublicDomainRegistry.com
Registrar IANA ID: 303
Registrant ID: Not Available From Registry
Registrant Name: Ramlan Hamzah
Registrant Organization:
Registrant Street: Jalan Sp 1
Registrant City: KL
Registrant State/Province: Wilayah Persekutuan Kuala Lumpur
Registrant Postal Code: 52100
Registrant Country: MY
Registrant Phone: +60.122776245
Registrant Phone Ext:
Registrant Fax:
Registrant Fax Ext:
Registrant Email: ramlanhamzah@hotmail.com

---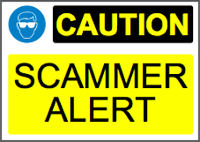 Scam alert! The E-mail above is a SCAM. It's a Nigerian Loan scam, the story and all names & roles are fake. The scammers will most likely ask you for money upfront as 'costs' before you get the 'loan' (which you will never get offcourse). There are many Nigerian scammers active in Malaysia so be warned!
If you've received this by e-mail than mark it as SPAM (if possible) and/or DELETE it.