| | |
| --- | --- |
| Subject: | LITTLE TOKEN WITH GOOD FAITH CALL PASTOR MARK RICHARD. |
| From:   | DR. ANGEL SMITH <sta@starlightenglish.com> |
| Date:   | 2016-11-02 |
| To:   | |
| Reply-To:   | pastormarkrichard@yahoo.com.sg |
Dear Beneficiary,
How are you? hope all is well with you and your family.I know that you
might have forgotten about this your outstanding fund due to our mistake
to delay the delivery up till now.I am writing to inform you that your
file was found in our office today and we discovered that your cheque of
$1 Million united state dollars have not been sent to you as it was
instructed by our late boss Mrs. Mary Jones.
We are very sorry for the mistake and the delay, please bear with us
because the fault is from our former secretary who did not complete the
instruction giving by our Boss. My dear, Note that your cheque has been
convert into Master ATM Card to free it from Expiring. This is to tell you
that the arrangement to deliver to you the $1 Million in ATM CARD is
concluded today and the only fee which you will have to pay is the
delivery fee.
Now Your ATM CARD is well packaged with every legal documents to cover it
form not having any problem with any Office Authority or with your Federal
Government and we have deposit your ATM Card with the conclusion to
deliver it to your home as soon as you contact them with you current
information.
(1.) Your Full name,________________
(2.) Your home Address,______________
(3.) Your current telephone number,______
(4.) A copy of your identification,_____________
(5.) Your age/sex,____________________
(6.) Your country,____________________
(7.) Your occupation,__________________
Try and get in contact with the ATM Unit Director on this below E-mail;
Contact Person
Pastor:Mark Richard
Email: (pastor_mark_richard2002@yahoo.com.ph)
Please try to contact him immediately to know when Your ATM CARD could be
deliver to you.I wait for your update as soon as you have receive your ATM
CARD.Pastor Mark Richard will also guide you on how to make withdrawal daily and
make sure you do not give out your email account password to any offices
or persons to avoid lost of information.
Thanks and God Bless You.

Yours sincerely
Dr. Angel Smith.
---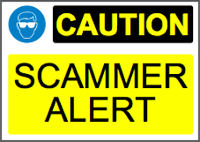 Scam alert! The E-mail above is a SCAM. It's a Nigerian scam, the story and all names & roles are fake. The scammers will most likely ask you for money upfront as 'costs' before you get the 'funds' (which you will never get offcourse).
If you've received this by e-mail than mark it as SPAM (if possible) and/or DELETE it.