| | |
| --- | --- |
| Subject: | Miss Alison Zigmas Mezzanine |
| From:   | Zigmas Mezzanine <arcadia@fundacionagustinserrate.org> |
| Date:   | Fri, 2 Mar 2018 |
| To:   | |
| Reply-To:   | alison.mezzanine@seznam.cz |
Hello
My Name is Miss Alison Zigmas Mezzanine a Lithuanian by nationality. I am writing from the hospital At the Lot B14 "PATTE D'OIE' BP 2163 , Cotonou , In Allianz Worldwide Care, International Medical Provider Finder Cotonou Benin Republic where i went for A business Trip, I was told by my doctor that I was poisoned and has got my liver damaged and can only live for some months. I inherited some the sum of Ђ75.900,000,00 Seventy-Five Million Nine Hundred Thousand Euros) from my late father Professor Zigmas Zinkevicius the former Ministers of Education and a full member of the Republic of Lithuanian Academy of Sciences, I can not think of anybody trying to kill me apart from my stepmother in order to inherit the money, she is an Indian by nationality,
Please email me now if you are willing to help me. I will direct You to whom you will contact and help me Receive These money in your country to help the poor. I will compensate you with 30% of the total sum for your help to me. Please don't Ignore this email if it comes to your spam folder. I sent it to 7 email contacts I got online Both different countries. Whoever is willing and serious to help will be Rewarded accordingly.
Miss Alison D.Mezzanine.
Email:::
E-mail::
---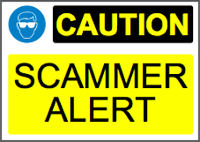 Scam alert! The E-mail above is a SCAM. It's a Nigerian scam, the story and all names & roles are fake. The scammers will most likely ask you for money upfront as 'costs' before you get the 'funds' (which you will never get offcourse).
If you've received this by e-mail than mark it as SPAM (if possible) and/or DELETE it.