| | |
| --- | --- |
| Subject: | Please Reply |
| From:   | UBS Investment Bank (London) <biblioteca@esade.edu> |
| Date:   | Wed, 29 May 2019 |
| To:   | |
| Reply-To:   | joedward023@gmail.com |
From: UBS Investment Bank (London)
1 Golden Lane, London.
EC 1Y 0RR, United Kingdom.
Joe Edward :Operations Manager,
How are you doing today? I hope you're good. My Name is Joe Edward,the Operations Manager of UBS Investment Bank, London. One of our accounts holding a balance of GBP 7,549,250.00 has been dormant for many years.
Please i am asking for your partnership in re-profiling the funds.First of all,I will like to assure you that this transaction is 100% risk andtrouble free to both parties.
I solicit for your assistance to execute thistransaction.
This transaction will be covered up by me with my status here in the bank.If you are interested to know more, email me back so we could discuss more about this great business opportunity.
Yours Sincerely,
Joe Edward.
+447537130217
---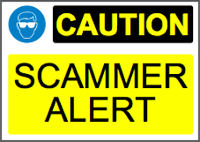 Scam alert! The E-mail above is a SCAM. It's a Nigerian scam, the story and all names & roles are fake. The scammers will most likely ask you for money upfront as 'costs' before you get the 'funds' (which you will never get offcourse).
If you've received this by e-mail than mark it as SPAM (if possible) and/or DELETE it.