| | |
| --- | --- |
| Subject: | Interesting Business Proposal |
| From:   | Raj Rani <cil@alvorada.rs.gov.br> |
| Date:   | 2017-09-20 |
| To:   | |
| Reply-To:   | "rajrani550@hotmail.com" <rajrani550@hotmail.com> |
—
Dear Friend,
This is a personal email directed to you for your consideration alone, I request that it remain and be treated as such only. I am Raj Rani a banker with HDFC BANK here in India.
I have an interesting business proposal for you that will be of immense benefit to both of us. Although this may be hard for you to believe, we stand to gain 7.2 million USD between us in a matter of days. Please grant me the benefit of doubt and hear me out. I need you to signify your interest by replying to this email (rajrani551@hotmail.com)
Most importantly, I will need you to promise to keep whatever you learn from me between us even if you decide not to go along with me. I will make more details available to you on receipt of a positive response from you.
Warm Greetings from INDIA.
(rajrani551@hotmail.com)
---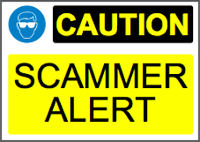 Scam alert! The E-mail above is a SCAM. It's a Nigerian scam, the story and all names & roles are fake. The scammers will most likely ask you for money upfront as 'costs' before you receive the 'funds' (which you will never get offcourse).
If you've received this by e-mail than mark it as SPAM (if possible) and/or DELETE it.