| | |
| --- | --- |
| Subject: | Συγχαρητήρια ("Congratulations" in Greek) |
| From:   | Microsoft <regional.itabira@policiacivil.mg.gov.br> |
| Date:   | 2018-01-18 |
| To:   |   |
| Reply-To:   | mic73dept@gmail.com |
Το ηλεκτρονικό σας ταχυδρομείο έχει κερδίσει ένα χρηματικό έπαθλο ύψους $ 900.000,00 USD, από το βραβείο Microsoft 2018, για να λάβετε το βραβείο σας να στείλετε το όνομα, τη διεύθυνση και τον αριθμό κινητού σας.
Πνευματικά δικαιώματα © Microsoft Online Lottery Promo 2018.
---
It seems scammers are trying spamming in different languages with the help of free tools like Google Translate these days. This time they tried the same old Microsoft Lottery scam and target the Greek people (faking a Brazilian .gov.br e-mail address as sender).
Translated back to English the e-mail states the following:
---
Your email has won a cash prize of USD $ 900.000,00, the Microsoft 2018 prize to get your prize to send the name, address and your phone number.
Copyright © Microsoft Online Lottery Promo 2018.
---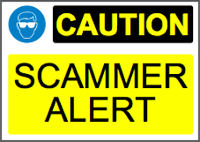 Scam alert! The E-mail above is a SCAM. It's a Nigerian Lottery scam, the story and all names & roles are fake. Microsoft has nothing to do with this! The scammers will most likely ask you for money upfront as 'costs' before you get your 'prize' (which you will never get offcourse).
If you've received this by e-mail than mark it as SPAM (if possible) and/or DELETE it. Please comment below if you have received this message but with a little difference etc.