| | |
| --- | --- |
| Subject: | Ref: TM43/853/8492 |
| From:   | Tan Chheng <junderhill@grmitchell.com> |
| Date:   | 2017-11-11 |
| To:   | |
| Reply-To:   | pisethpovschamber@gmail.com |
Hello,
I and my humble-self name Mrs. Tan Kim Chheng, the CEO of Hong Kong Diamond & Jewelry Shops in Cambodia, I was recently diagnosed of cancer, after the sudden death of my late husband who was killed by assassin. News link; http://www.phnompenhpost.com/national/oknha-brutally-killed/
I want to entrust a donation to you for a charitable project to handle on my behalf, as I will be undergoing surgical operation in a week time which I pray to survive it, so I want the philanthropist work of my late husband to continue and reach to people around the globe, but because of my health condition I will not be able to handle the project myself, the reason i am willing to you $25,500,000.00 USD his to continue the good work in my late husband name, to create shelter for widows, less privilege, and poor people in your communities.
I have informed my lawyer about my decision willing the money to you for charitable purpose, please if you are ready to handle the charity project from your whole-hearted sincerely. Kindly contact my lawyer; Barrister Piseth Pov through his E-mail Address: pisethpovchamber@gmail.com
Ensure that you quote him my reference: TM43/853/8492, Call him phone number +855 16 64 9970.
Thank you for your understanding.
Yours Truly,
Mrs. Tan Kim Chheng
---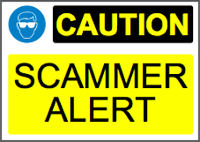 Scam alert! The E-mail above is a SCAM. It's a Nigerian Money scam, the story and all names & roles are fake. The fact that they link to a real news story doesn't mean this is also real. The scammers will most likely ask you for money upfront as 'costs' before you get the 'funds' (which you will never get offcourse).
If you've received this by e-mail than mark it as SPAM (if possible) and/or DELETE it.