| | |
| --- | --- |
| Subject:   | Hope this message get to you!!! |
| From:   | "Marcus Andreen & Associates" <barr.marcusreply@live.com> |
| Date:   | Thu, March 4, 2010 |
| To:   | undisclosed-recipients:; |
The Barristers' Chambers:
Marcus Andreen & Associates
E-mail: barr.marcusandreen2010@w.cn
Telephone: +44-703-188-4353
Address: 33 Bedford Row
London WC1R 4JH, England.
MANAGEMENT PARTNERS
Marcus Andreen & Associates
LONDON – United Kingdom.
Attention:
On behalf of the administration and executor of the estate of late Engr. Jochen Kruger once again try to notify you as my earlier Letter were returned undelivered. I hereby attempt to reach again for the same email address will.
I wish to notify you that late Engr. Jochen Kruger made you a beneficiary in his will. He left the sum of thirty million, one hundred thousand dollars ($ 30,100000.00) to you in the Codicil and last test of their will.
This may sound strange and unbelievable to you, but it is real and true.
Being a well traveled man, he met sometime in the past or implicating him were nominated by one of his numerous friends abroad who wished you are not too sure again. Engr. Jochen Kruger until his death was a member of the helicopter Society and the Institute of Electrical and Electronics Engineers and a German baron. He was a Christian who loved very dedicated give alms to the poor, hungry and need. His great philanthropy earned him numerous awards during his lifetime. Engr. Jochen Kruger later died at 30 days of July 2004 at the age 80. His will is now ready for execution after 4 years of thorough research.
According to him, this money is to support its humanitarian and medical activities and to help the poor and needy in our society. Please if I reach you as I hope, I try to return as soon as possible to enable me conclude my job. I hope to hear from you in no distant time.
I am sincerely sorry if you feel bothered or embarrassed by this message, I'm on my own work. I hope you understand that? Thank you.
Note: It is recommended to contact my personal email address below:
Email: barr.marcusandreen2010@w.cn
I await your prompt response and please keep this very discrete and until your transaction is finalized.
Service on its own,
BARRISTER MARCUS ANDREEN ESQ.
---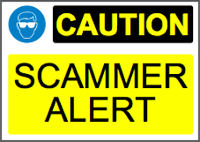 Scam alert! The E-mail above is a SCAM. It's a Nigerian scam, the story and all names & roles are fake. The scammers will ask you for money as 'costs' before you can collect the 'inheritance' (which you will never get offcourse).
If you've received this by e-mail than mark it as SPAM (if possible) and/or DELETE it.
PS. There are several variations of this E-mail scam. In an almost identical one the e-mail address: barr.marcusandreen2010@8u8.hk is used instead.