| | |
| --- | --- |
| Subject: | FROM WESTERN UNION BANK |
| From:   | news letter <newsletter@realitatea.net> |
| Date:   | 2016-12-14 |
| To:   | ME <newsletter@realitatea.net> |
| Reply-To:   | hikmetwestnunion@gmail.com |
Good day
I am Mr Hikmet Ersek, Chief Executive Officer and President of The Western Union Company,this authorization letter is to notify you about your compensation as one of the scam victim that sent money via our service(Western Union Money Transfer)to fraudsters.
We found your email Address in our data base,that is why we are contacting you.This have been agreed upon and have been approved by Mr James Comey Director of the Federal Bureau of investigation(FBI) to compensate you with the sum of (Five Million British pounds) as one of the scam victim.
You are here by advised to acknowledge this mail and help us to reconfirm your identity for security reasons.
Kindly acknowledge the receipt of this email as soon as you receive it.
Yours faithfully,
Mr. Hikmet Ersek,
RESPONSE TO THIS EMAIL ADDRESS FOR SECURITY REASONS; ( hikmetwestnunion@gmail.com )
---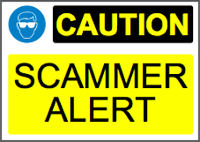 Scam alert! The E-mail above is a SCAM. It's a Nigerian scam, the story and all names & roles are fake. The Western Union Company and the FBI have nothing to do with this! The scammers will most likely ask you for money upfront as 'costs' before you get the 'funds' (which you will never get offcourse). Quite funny how the scammers use this story about you being a scam victim…
If you've received this by e-mail than mark it as SPAM (if possible) and/or DELETE it.