| | |
| --- | --- |
| Subject: | looking forward on your favorable.101 |
| From:   | James williams <jamswillias@gmail.com> |
| Date:   | 2018-02-11 |
| To:   | |
| Reply-To:   | jwilliams000184@yahoo.com |
Dear,
I am Mr. James from United Kingdom,I have plans of investing in the following sectors: oil/Gas,banking,real estate, stock speculation and mining, transportation, health sector and tobacco,Communication Services,Agriculture Forestry & Fishing, thus any sector.
If you think you have a solid background and idea of making good profit in any of the mentioned business sectors or any other business in your country.
Please write back to me for possible business co-operation. Moreover, we are ready to facilitate and fund any business that is capable of generating above huge annual return on investment (AROI) Joint Venture (JV) partnership and Hard loan funding (HLF) can also be considered.
Thanks and looking forward on your favorable response and to be a good and trustworthy person who we can do a good business with without having scamming and cheating mind with us because every informations you provide most be verify before doing any business with you.
get back to me.
James williams
---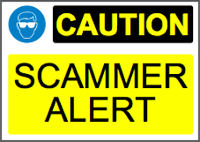 Scam alert! The E-mail above is a SCAM. It's a Nigerian Money scam, the story and all names & roles are fake. So funny to see scammers write about avoiding scams while trying to scam you! The scammers will most likely ask you for money upfront as 'costs' before you get the 'funds' (which you will never get offcourse).
If you've received this by e-mail than mark it as SPAM (if possible) and/or DELETE it.