| | |
| --- | --- |
| From:   | "Mr. Mong Hoi" <info@office.com> |
| Date:   | Wed, March 10, 2010 |
| To:   | undisclosed-recipients:; |
Good Day,
I am Mr. Mong Hoi, Director of Operations of the Hang Seng Bank I am getting in touch with you regarding a business deal which I would like you to execute with me. I will provide details of the project if and when I receive your response via my private email:(monghoi.office@yahoo.com.hk (monghoii2010@live.com)
Regards,
Mr. Mong Hoi
---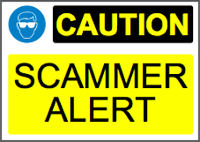 Scam alert! The E-mail above is a SCAM. It's a Nigerian scam, the story and all names & roles are fake. The scammers will ask you for money as 'costs' before you get your 'commission' (which you will never get offcourse).
If you've received this by e-mail than mark it as SPAM (if possible) and/or DELETE it.