| | |
| --- | --- |
| Subject: | Uw e-mailadres is gekozen voor donatie door Weir |
| From:   | Magna Rivas Alvial <marivas@inacap.cl> |
| Date:   | 2018-03-17 |
| To:   | |
| Reply-To:   | bar.charlesesq@gmail.com |
---
your@email.address
| | |
| --- | --- |
| Subject: | MAKE SURE YOU READ THIS |
| From:   | Mrs. Jason Startham <admin@alsemyan.com> |
| Date:   | 2018-05-15 16:30 |
| To:   | |
| Reply-To:   | starthamj@gmail.com |
—
Greetings
I am Mrs Jason Startham deaf from USA, .I was married to late Engr.
John Startham It's my pleasure to contact you for a business venture
which I intend to establish in your country,Please accept my apologies
for the inconveniences of any sort this email May cost you.Though I have
not met with you before but I believe one has to risk, confiding in
someone to succeed sometimes in life.
There is this huge amount of money United State Dollars
(USD$20,000.000.00) which I inherit from my late Husband before he was
assassinated by rebel force of the Government of our country on his
returning from a business trip.Now i decided to invest these money in
yourcountry or any where safe enough outside country for security
purposes since i did not have any child with my husband before his
death.I want you to help me to transfer this fund into your country for
investment purposes also some part of the money will be use for the help
of charity and widow's in your area.If you can be of an assistance to
me I will be pleased to offer you 20% Of the total fund.
Thank you and God bless you.Extend my warmest regards to your family
I await your soonest response.
---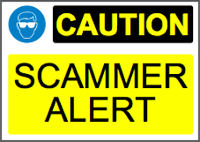 Scam alert! The E-mail above is a SCAM. It's just another Nigerian Money scam, the story and all names & roles are fake. The scammers will ask you for money upfront as 'costs' before you get the 'funds' (which you will never get offcourse).
If you've received this by e-mail than mark it as SPAM (if possible) and/or DELETE it.