| | |
| --- | --- |
| Subject: | Hello friend |
| From:   | Habiba Abdullah <habiba.abdullah@daralmoualef.com> |
| Date:   | 2016-08-30 |
| To:   | your@email.address |
| Reply-To:   | habiba.abdullah2016@gmail.com |
DEAR FRIEND,
MY NAME IS MS.HABIBA, A CITIZEN OF LIBYA; I GOT YOUR CONTAC AS A RESULT OF LOOKING FOR A RELIABLE PERSON THAT WILL HELP ME IN INVESTMENT PURPOSE, I AM PRESENTLY RESIDING IN NAIROBI KENYA.
SHOULD MY SITUATION INTEREST YOU, DO REPLY IN ORDER FOR ME TO SEND YOU THE PHOTOSTAT COPIES OF RELEVANT DOCUMENTS FOR YOUR OWN PRIVATE INSPECTION.
THANKS.
MS. HABIBA ABDULLAH MASOUID ALSHOSHA
PRIMARY EMAIL: HABIBA.ABDULLAH@AFRICAMAIL.COM
SECONDARY EMAIL: HABIBA.ABDULLAH2016@OUTLOOK.COM
DIRECT TELEPHONE: +254788811996
---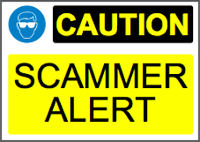 Scam alert! The E-mail above is a SCAM. It's a Nigerian scam, the story and all names & roles are fake. The scammers will ask you for money as 'costs' before you get the 'investment' (which you will never get offcourse).
Seems like they need some help finding the CAPS-key too…
If you've received this by e-mail than mark it as SPAM (if possible) and/or DELETE it.