| | |
| --- | --- |
| Subject: | My client wants to invest in your country, |
| From:   | Mr.Richard Green <info@prosvh.hk> |
| Date:   | 2017-12-07 |
| To:   | Recipients <info@prosvh.hk> |
| Reply-To:   | greenrichard235@gmail.com |
see attachment for detail.
Attachments: Investment proposal.docx (11K)
---
Attention Sir/Madam
I represent an investor seeking to invest in any lucrative investment in your country. If you have a solid background and idea of making good profit in any business, please write me for possible business co-operation.
Regards
Richard Green
---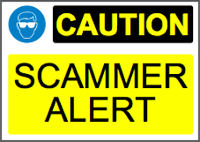 Scam alert! The E-mail above is a SCAM. It's a Nigerian scam, the story and all names & roles are fake. The scammers will most likely ask you for money upfront as 'costs' before you get any 'investment' (which you will never get offcourse).
If you've received this by e-mail than mark it as SPAM (if possible) and/or DELETE it.