| | |
| --- | --- |
| Subject:   | ATTN: |
| From:   | "PAUL S. WILLIAMSON" <jcoleberd1@dishmail.net> |
| Date:   | Wed, March 24, 2010 |
| To:   | undisclosed-recipients:; |
ATTENTION FROM THE DESK OF PAUL S. WILLIAMSON LL.B (Hons)
I hope this email meet you and your family in a good condition because my first email to you bounced back as failure delivery, I am Paul Souls by Williamson LL.B (Hons) a personal Attorney to late Mr. Henry Chea who is an International Business Man, my Client is a national of your Country and he was also a Gold field merchant before he died, my client and his wife and their Three children were involved in an auto crash on August 20th, 2008.
Since then, I have made several enquiries to your embassy to locate any of my Client extended relatives; this has also proved unsuccessful after These Several unsuccessful attempts, I decided to trace his relative's over the Internet to locate any member of his family but to no avail hence I contacted You, I have contacted you to assist in repatriating these money and properties Left behind by my late client before they get Confiscated or declared Unserviceable by the bank where these huge deposits were Deposited by my Late Client Particularly, the Bank where my Late Client had an account valued at Exactly Seventeen Million and Three Hundred Thousand Great British Pounds (Ј17,300,000.00 GBP) has issued me a Notice to provide a next of kin to Claim this Account or have the account confiscated within the next twenty-four Official working days and since I Have been unsuccessful in locating my Client's close relatives despite my effort I seek your consent? To present you as the next of kin to my late Client sinc
I have all necessary legal documents that can be used to back up any claim you May make for all I require from you is your honest cooperation to Enable us see this deal through, I guarantee that this transaction is 100% risk free and will be executed under a legitimate arrangement that will Protect you from any breach Of the law, Please get in touch with me through my telephone Or email preferably to enable us discuss Further on the Modalities for executing this project you can also Confirm the below information immediately so that I can swear an affidavit before the British High Court in your name so that my late Client's fund can be released in your name:
1. Full Name:
2. Address:
3. Age and Sex:
4. Occupation:
5. Direct Telephone
6. Mobile
7. Nationality.
8. Alternative E-mail Address.
You are advised to confirm the above Information immediately you receive this email so that I will be able to procure a letter of Authorization in your at the British High Court Of Justice to make you the Next Of Kin to my late Client's Account and I want you to understand that I am a Reputable and well respected Attorney and I do not want you to betray the Confidence i shall repose in you while I promised to join you immediately We complete this transaction so that we can have a round table discussion for future relationship.
I am here for your service and do not hesitate to notify me with any possible report in this situation.
Yours Cordially,
Paul Souls by Williamson LL.B (Hons)
Notary Public Solicitor and Comm. For Oaths.
---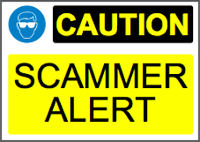 Scam alert! The E-mail above is a SCAM. It's a Nigerian scam, the story and all names & roles are fake. The scammers will ask you for money as 'costs' before you get the 'inheritance' (which you will never get offcourse).
If you've received this by e-mail than mark it as SPAM (if possible) and/or DELETE it.