| | |
| --- | --- |
| Subject:   | Please respond |
| From:   | ivanscotch@fkxlive.com |
| Date:   | Wed, feb 17, 2010 |
Hello Friend,
I am Ivan Scotch and I work in a bank here in United Kingdom. I have been working in my present employment for 8years and I happen to be the account Officer to one of the accounts belonging to Mr. Mikhail Khodorkovsky. Mr. Mikhail Khodorkovsky is the former Head of Yukos Oil Company and the richest man in Russia before his arrest in October 2003.
I have a very confidential brief from this top (oligarch) to ask for your partnership in re-profiling funds worth US$7.5 Million. This is a legitimate transaction and the contract is to re-profile the funds in your names and particulars. A parallel VISA ATM CARD account will be created in your names that the funds will be transferred into. Once this is done, I will ensure that the VISA ATM CARD and PIN number is ready and posted to your address in just a few days after the account is created. The maximum ATM withdrawal from any VISA CARD ATM MACHINE world wide is $200,000. This means that in five days, we already have $1million and in less than seven weeks, we will have access to all the funds available. You don?t need to appear at the bank in person, all the paper works will be well taken care of by me.
You are to take 15% of the proceeds as your commission/compensation for your active efforts and contribution to the success of this transaction. I know you may be wondering why Mr. Mikhail Khodorkovsky will want to do a thing like this. Well, he is in a difficult predicament with then Vladimir Putin?s Government because of his involvement in politics and the present government under Dmitry Medvedev has sworn to ruin and liquidate him because he sponsored a major party against the ruling party. It is very evident that the Russian government is doing everything possible to confiscate Mr. Mikhail?s assets.
Visit the following sites to better acquaint yourself with Mr. Mikhail Khodorkovsky's current profile or you can watch more of CNN or BBC to get more news about my client.
http://www.mbktrial.com/
http://news.bbc.co.uk/2/hi/business/3213505.stm
Please indicate your interest by providing me with your confidential Telephone Numbers, Full Names / Contact Address, Age, Occupation and I will furnish you with further details and instructions. Please keep this confidential as we cannot afford more political problems.
Look forward to a profitable transaction with you.
Sincerely,
Ivan Scotch
——————-
Email sent using AnyEmail (http://netbula.com/anyemail/)
---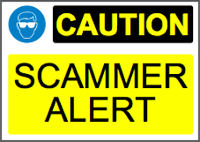 Scam alert! The E-mail above is a SCAM. It is a Nigerian scam, the story and all names & roles are fake. The scammers will ask you for money as 'costs' before you can collect your 'commission' (which you will never get offcourse).
If you've received this by e-mail than mark it as SPAM (if possible) and/or DELETE it.