| | |
| --- | --- |
| Subject: | Contract Supply Transaction. |
| From:   | Mr. Frank <admin@neucentury.com> |
| Date:   | 2017-11-30 |
| To:   | your@email.address |
| Reply-To:   | februse@virgilio.it |
Hello My dear partner,
Good day and greetings to you, Please i am contacting you to request your collaboration to enable us executes a very lucrative and highly profitable contract supply of animal vaccine product, this contract supply shall profit us enormously, it require we furnish yearly huge quantity of animal vaccine to a wealthy client who has a very large agricultural business also in cattle farming here in this part, now i want you to understand that we can purchase this product from a pharmaceutical company at a lower price and selling at a higher good price which shall leave us with considerable profit. As a matter of fact we shall be making twice the price of purchase. The interesting advantage is that the client is in a position to make a deposit to us for his demand on agreeable terms. I did inform the Farmer that this is the company rules. Now we can comfortable execute this business with the deposit we shall receive from the client. So please if you are interested, kindly get back to me for more detail, I shall be expecting your quick reply. Thank you.
Mr. Frank.
---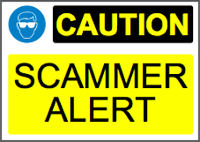 Scam alert! The E-mail above is a SCAM. It's a Nigerian scam, the story and all names & roles are fake. The scammers will most likely ask you for money upfront as 'costs' before you get any 'deal' (which you will never get offcourse).
If you've received this by e-mail than mark it as SPAM (if possible) and/or DELETE it.