| | |
| --- | --- |
| Subject: | Attention your@email.address |
| From:   | David Mark <jjh212@i.ua> |
| Date:   | 2016-09-21 |
| To:   | your@email.address |
| Reply-To:   | senatordavid.mark87@yahoo.com |
Hello your@email.address,
In my search for a credible and capable business partner, I found your contact and I wish to discuss a viable and confidential business with you. My name is Senator David Mark, I am a Senator of the Federal republic of Nigeria. I am looking to make a private investment and I need a trusted partner not directly known to me with the capacity to handle and receive a huge fund transfer from my country through a government payment process which I am currently presiding over.
We can have a meeting before we proceed to get more acquainted. I need to know if I can trust you to be honest and discreet in handling the affairs of this project and help me invest quietly in your country. We can make a plan for a long term business relationship. Kindly get back to me and let me know your position.
Best Regards,
David Mark.
---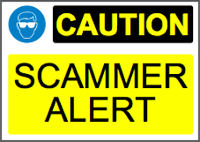 Scam alert! The E-mail above is a SCAM. It's a Nigerian scam, the story and all names & roles are fake. The scammers will ask you for money as 'costs' before you get the 'investment' (which you will never get offcourse).
If you've received this by e-mail than mark it as SPAM (if possible) and/or DELETE it.