| | |
| --- | --- |
| Subject: | WE ARE PLEASED. |
| From:   | JIAN <imfjianhailin1@outlook.com> |
| Date:   | 2016-11-14 |
| To:   | your@email.address |
| Reply-To:   | imfjianhailin1@yahoo.com |

your@email.address

FROM: JIANHAI LIN
It has come to our notice that your outstanding fund has not been released to you. Furtherance to that, inquiry was made, and investigation was carried out on the Regions of Africa, Asia, Europe, and United States Departments of the International Monetary Fund in respect to the delay in releasing your fund.
From our findings, there was an orchestrated conspiracy to divert your fund, it failed due process.
We are glad to inform you that your outstanding payment has been processed and ready for release into any choice account of yours. Kindly re-confirm your personal details and designate a bank account to receive your money.
As we look forward to your cooperation, we sincerely apologize for the delays and inconveniences.
Yours faithfully
Jianhai.
---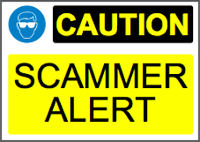 Scam alert! The E-mail above is a SCAM. It's a Nigerian scam, the story and all names & roles are fake. The scammers will most likely ask you for money upfront as 'costs' before you get the 'funds' (which you will never get offcourse).
If you've received this by e-mail than mark it as SPAM (if possible) and/or DELETE it.