| | |
| --- | --- |
| Subject: | RE: 2017 TOYOTA WINNING NOTIFICATION. |
| From:   | TOYOTA <info@toyota.co.th> |
| Date:   | 2018-01-03 |
| To:   |   |
| Reply-To:   | toyota.coordinator@gmail.com |
Toyota Lottery International Promotion
Thailand Customer Service
92/48 Sathon Nua Rd.Fl 17
Sathorn Thani 2 Bldg
Silom, Bang Rak,Silom,
Bangkok 10500, Thailand.
Dear Lucky Winner: Ref No: FLS433/453L/GMSA.
We are pleased to inform you about the result of the just concluded annual final draws held on the 22nd of December 2017 new Year eve by Toyota Motor Corporation Thailand in conjunction with the Japan International Email Lottery Worldwide Promotion, your email address was among the 20 Lucky winners who won US$1,000,000.00 each on the Toyota Motor Thailand Email Promotion programmed dated as stated above.
However, the results were released and declared on the 02nd of January 2018, and your email address attached to Ticket Number: 4500542188 (TMPWAYZ20051), with Serial Number: 454-17 drew the Lucky Number: 3,8,13,22,5,0,27,41 and Bonus Number: 12, your Reference Number: FLS433/453L/GMSA.
Note that no tickets were sold but all email addresses were assigned to different Ticket Numbers for representation and privacy to make sure the money reaches the rightful Winner.
This Email Lottery Promotion is approved by the Japanese Gaming Board and also licensed by the International Association of Gaming Regulators (IAGR). This is the 3rd of its kind and we intend to sensitize the general public about Toyota Motor latest new Cars 2017. As indicated by the computerized selection machine, your lucky winning number falls within our Asia booklet representative office here in Kingdom of Thailand as showed in the Coupon.
For security reasons, you are advised to keep your winning information confidential and private until your claim is processed and your money remitted to you in whatever manner you deem fit to claim the prize money and your winning present a New 2017 Toyota Highlander SUV.
Information's required from you are part of our precautionary measure to avoid double claiming and unwarranted abuse of this program. To claim your won prize, please contact the Toyota Award claims Coordinator (Mr. Sandeep Singh) neatly filling the below verification form.
FILL THE FORM BELOW:-
Full Name:
Residential Address:
Nationality/Country:
Date of Birth (DD/MM/YR):
Occupation / Position Held:
Telephone/ Mobile:
Sex:
Marital Status:
Amount Won:
Alternative Email:
Name and Address of the port for shipment of your Winning car:
Short Comment on our Products:
————————————————————————
Name: Mr. Sandeep Singh
E-mail: toyota.coordinator@gmail.com
Position: Toyota Distributed Transaction Coordinator (TMDTC).
————————————————————————-
Important Notice: remember to indicate your Reference Number: (FLS433/453L/GMSA) to specify that the winning prize amount of US$1,000,000.00 and the Toyota car reaches you intact and complete. The Toyota car shipping documents with a copy of your Winning Certificate, Certificate of Origin of Funds will be forwarded to you upon receipt of your winning Payment.
Accept my hearty congratulations once again for being selected among the 20 lucky Winners.
Yours Faithfully,
Mr. Toshiyuki Oya.
(V.P FINANCE) TOYOTA MOTOR CORPORATION LTD.
www.Toyota.co.th
——————————————————————————–
BE WARNED: Do not reply if you are NOT the owner of this winning email address.
---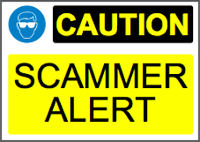 Scam alert! The E-mail above is a SCAM. It's a Nigerian Lottery scam, the story and all names & roles are fake. Google has nothing to do with this. It's also very unlikely that Toyota executives use a Gmail e-mail addresses instead one of their own domains. Also very smart to "advice" victims to NOT tell anybody about their prize to avoid being warned that this is a scam. Anyway, the scammers will most likely ask you for money upfront as 'costs' before you get the 'prize' (which you will never get offcourse).
If you've received this by e-mail than mark it as SPAM (if possible) and/or DELETE it.