| | |
| --- | --- |
| Subject: | Uw e-mailadres is gekozen voor donatie door Weir |
| From:   | Magna Rivas Alvial <marivas@inacap.cl> |
| Date:   | 2018-03-17 |
| To:   |   |
| Reply-To:   | bar.charlesesq@gmail.com |
Uw e-mailadres is gekozen voor donatie door de heer Weir van £ 1.000.000 GBP, om een e-mailadres voor contact te claimen: bar_charles@aol.co.uk
---
CONFIDENCIALIDAD: La información contenida en este mensaje y/o en los archivos adjuntos es de carácter confidencial o privilegiada y está destinada al uso exclusivo del emisor y/o de la persona o entidad a quien va dirigida. Si usted no es el destinatario, cualquier almacenamiento, divulgación, distribución o copia de esta información está estrictamente prohibida y será sancionado por la ley. Si recibió este mensaje por error, por favor infórmenos inmediatamente respondiendo este mismo mensaje y borre éste y todos los archivos adjuntos. Gracias.
CONFIDENTIALITY NOTE: The information contained in this email, or any attachments to it, may be confidential and/or privileged and are for the intended addressee(s) only. Any unauthorized use, retention, disclosure, distribution or copying of this e-mail, or any information it contains, is prohibited and may be sanctioned by law. If you are not the intended recipient and received this message by mistake, please reply to sender and inform us, and then delete this mail and all attachments from your computer. Thank you.
---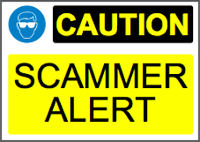 Scam alert! The E-mail above is a SCAM. It's a Nigerian Lottery/Donation scam, (machine) translated into Dutch. The story and all names & roles are fake. These scammers will ask you for money upfront as 'costs' before you get the 'funds' (which you will never get offcourse).
If you've received this by e-mail than mark it as SPAM (if possible) and/or DELETE it.