| | |
| --- | --- |
| Subject: | THE TRUTH ABOUT YOUR FUNDS |
| From:   | Chief Executive Officer <wijaya@combiphar.id> |
| Date:   | 2017-09-21 |
| To:   | |
| Reply-To:   | Chief Executive Officer <frbn.fedreserve@usa.com> |
Your $15.5M payment at the NY Federal Reserve Bank
federal Reserve Bank of New York
Address: 33 Liberty St, New York, NY 10045
Contact:frbn.fedreserve@usa.com
Text or call us at:+1 912 4214809
Your payment file worth $15.5 Million dollars was brought to the desk of
Federal Reserve Bank this morning and we have contacted our
corresponding Bank in USA for transfer completion. So contact Federal
Reserve Bank for further details regarding this payment.
Now, all modalities regarding your fund release/transfer have been put
in place here in the Reserve Bank of United States of America, thus,
your funds has been made ready for transfer in our sophisticated macro
transfer system, what we need from you now is to provide to us the bank
account of your choice where you want us to transfer your funds to, so
that we can expedite action for the accreditation of your funds into
your account immediately.
Below are the information needed for now with regards to either transfer or delivery.
1. Banking Details
Bank Name:
Bank Address:
Account Name
Account Number:
Routing Number:
Swift Code:
Also you have to provide your personal details such as listed below for
the transfer documentations process between your Bank HQ and Federal
Reserve Bank.
2. Personal Details
Full Name:
Current Address:
Country:
Nationality:
Direct Mobile Number:
E-mail Address:
Private email I'd:
A copy of your identification:
William C. Dudley
Chief Executive Officer
Federal Reserve Bank
---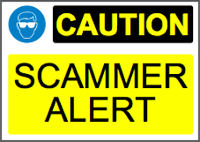 Scam alert! The E-mail above is a SCAM. It's a Nigerian scam, the story and all names & roles are fake. The scammers will most likely ask you for money upfront as 'costs' before you receive any 'funds' (which you will never get offcourse).
If you've received this by e-mail than mark it as SPAM (if possible) and/or DELETE it.