| | |
| --- | --- |
| Subject: | PAYMENT |
| From:   | UNITED NATION <no-reply@un.org> |
| Date:   | 2017-10-16 |
| To:   | your@email.address |
| Reply-To:   | INTERCRIPOL@europe.com |
This is to inform you that United Nation has been working with various agencies in different Countries of the World as regards to the current crisis in cyber crime and war related crime. We have recovered Millions of Dollars from Cyber related Crimes around the World with the help of the Metropolitan Police, FBI and Euro-Pol etc in the last couple of years and we are conducting and executing various compensation payments to cyber crime victims from around the World.
We are privilege to confirm to you authoritatively that this institution has successfully approved Two Hundred and Fifty Thousand U.S. Dollars to you as part of our compensation & restructuring initiative with the agenda of tackling cyber crime activities.
To apply for claim and to help us recover your money contact our special international Criminal Police assigned to you INTERCRIPOL@europe.com
To get more information on what we are doing and how to protect yourself against cybercrime kindly visit our website below
http://www.unis.unvienna.org/unis/en/events/2015/crime_congress_cybercrime.html
---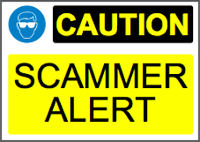 Scam alert! The E-mail above is a SCAM. It's a Nigerian Money scam, the story and all names & roles are fake. The scammers will most likely ask you for money upfront as 'costs' before you get the 'payment' (which you will never get offcourse).
If you've received this by e-mail than mark it as SPAM (if possible) and/or DELETE it.