| | |
| --- | --- |
| Subject: | |
| From:   | Chevron Texaco Oil & Gas <crmnarayangonj@krishibank.net> |
| Date:   | 2016-11-01 |
| To:   | |
| Reply-To:   | oilgas.c@yandex.com |
—
Congratulation Your Email Has Been Selected in on-going Chevron Texaco 2016 Mega Awards promo held on November 2016 in Asia and you have been awarded the Sum of $1,000,000.00 USD. (One million Dollars).
Kindly Contact our Processing Officer for your Claims.
Name: Mrs. Nooroa Chanthol
Email: c.oilgas@yandex.com
You are also advised to provide her with the under listed information as soon as possible:
Your Full Name:
Full Contact Address:
Telephone number/Mobile number:
We are glad to have you as one of our lucky winners.
Yours Sincerely,
Mr. Manny Bee.
Online Co-ordinator…
---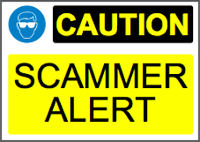 Scam alert! The E-mail above is a SCAM. It's a Nigerian Lottery scam, the story and all names & roles are fake. The scammers will most likely ask you for money upfront as 'costs' before you get your 'prize' (which you will never get offcourse).
If you've received this by e-mail than mark it as SPAM (if possible) and/or DELETE it.