| | |
| --- | --- |
| Subject: | Message From Uncc, |
| From:   | UNITED NATIONS <unccclaim.info@un.org> |
| Date:   | 2017-09-15 |
| To:   | |
| Reply-To:   | unitednationworld.info@gmail.com |
For Your Attention:
This is to notify you that you are among those selected to benefit from the third phase of the payments mechanism, which commenced in October 2000, each successful claimant in categories "D", and "E" and will received an initial amount in accordance with decision 100 of the Governing Council of the UNCC. You are to receive your fund as your name falls under this categories "D" and "E"
You can confirm this compensation exercise through this link: http://www.un.org/press/en/2005/ik486.doc.htm or www.uncc.ch
You are to get back urgently for the claim of your compensation fund ,to receive it please send the following info to
George Anderson
Email:unitednationworld.info@gmail.com
NAME:….
AGE:….
SEX:…
ADDRESS:…
EMAIL:…
MOBILE PHONE:…..
OCCUPATION:….
COUNTRY:..
You are to contact the claim processing officer Mr G Anderson, through the above contact details.
Best regards,
Jerry Green
—
This email has been checked for viruses by Avast antivirus software.
https://www.avast.com/antivirus
---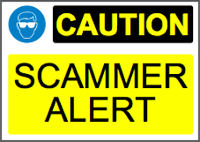 Scam alert! The E-mail above is a SCAM. It's a Nigerian scam, the story and all names & roles are fake. The real UNCC has nothing to do with this! The scammers will most likely ask you for money upfront as 'costs' before you get the 'funds' (which you will never get offcourse).
If you've received this by e-mail than mark it as SPAM (if possible) and/or DELETE it.