| | |
| --- | --- |
| Subject: | Centraal Justitieel Incassobureau Afdeling: Executie Beslaglegging en gijzeling Dossiernummer: GFS-7 |
| From:   | richard Dreef <cjib.incasso7@gmail.com> |
| Date:   | 2018-05-28 |
| To:   | your@email.address |

Centraal Justitieel Incassobureau
Afdeling: Executie Beslaglegging en gijzeling
Dossiernummer: GFS-7


28 mei 2018, Leeuwarden


Betreft: beslaglegging op uw bankrekeningnummer en voorlopige hechtenis van 30 dagen


Geachte relatie,

Ondanks herhaaldelijke aanmaningen betreffende Uw schuld uit 2017 voor gemeentelijke naheffing en achterstand rioolheffing, met dossiernummer: GFS-3, blijft U nalatig in het voldoen van de restschuld van € 98,95,-

Indien U niet onmiddellijk uw schuld voldoet op het hieronder opgegeven rekeningnummer, met vermelding van uw dossiernummer (zie briefhoofd), zijn wij genoodzaakt het Openbaar Ministerie te verwittigen van Uw nalatigheid.

U dient dan rekening te houden met zéér ernstige gevolgen:

* Uw bankrekeningnummer wordt per direct geblokkeerd. U kunt dan geen geld meer opnemen of storten. Tevens kunt U geen nieuwe bankrekening openen bij een Nederlandse bank voor de periode van 8 jaar.

* Onze Gerechtsdeurwaarder zal U bezoeken om direct, en eventueel met behulp van de politie, beslag te leggen op al uw goederen. U dient hierbij te denken aan uw auto, televisie, computer, sieraden en overige waardevolle bezittingen.

* Het Openbaar Ministerie (OM) zal de politie opdracht geven U per direct aan te houden en in gijzeling te nemen voor minimaal 30 dagen.

U kunt dit enkel nog voorkomen door onmiddellijk het openstaande bedrag van € 98,95 te voldoen op

rekeningnummer:LT793 5000 1000 2878 638
Ten name van: Centraal JIB te Leeuwarden
o.v.v. uw dossiernummer: GFS-7

Wij vertrouwen er op dat U het niet zover laat komen. U kunt niet meer in beroep gaan tegen dit vonnis!

Hoogachtend,
Dhr. K. Boersma
---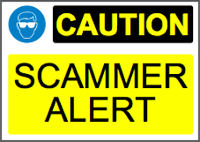 Scam alert! The E-mail above is a SCAM. It's a ghost invoice scam where they fake the Dutch fine authority (CJIB) demanding you pay the fine to an account in… Lithuania instead of the Netherlands!
[NL] De boete is NEP! Het CJIB zal nooit boetes per e-mail sturen en al helemaal geen betalingen via een rekening in Litouwen laten lopen. Zie de website van het Centraal Justitieel Incassobureau voor meer voorbeelden van dit soort nepmails.
If you've received this by e-mail than mark it as SPAM (if possible) and/or DELETE it.