To that interested brother or sister.I am doctor Agbebaku ibrahim one of the most powerful being on earth.A faithful member of the warriors and clang of the 377 of the nite.I belong to the most powerful secret society of Africa,Europe and America countries.I give power to whom ever that seek for it.like I have been doing even to some other powerful secret society, business people, politicians, pastors, spiritual doctors etc.This power I possess was been done by my grandfather who was a wizard and the number one in the whole Africa and America.Before his death, he initiated me into an occultic group called 377 of the nite.As a member of this hood you will be given the power to posses wealth, fame, connection, long life and eradicate all hidden life problems that followed you from your birth.To be a partial member is also allowed.How is this possible? We have a membership ring and staff, anybody of any caliber and status can have this ring called ring of possibility. What ever that troubles you or is giving you rest of mind in life can be eliminate with this ring and staff of power and authority. This ring and staff has been consecrated in seven alters across the world. having this ring can make you a member even without you worshipping with us at the same temple all you need to do is to learn some incantations on how to order the ring.Many have become our members worldwide through some testimonies of some well meaning and dedicated members of the nite. also for those that have the ring who are not members have also be faithful to their renewal of the sacrifice of thanksgiving. To you reading through, and have been wondering if this is real my brothers and sisters I encouraged you to cross your mind and leave that negative thought of yours to eradicate your life problems with this you have just heard of.If you need help in one or two of this areas such as:you desire to be wealthy as said above, take full possessions of something, to gain assess to get hold of someone property's or you want to kill someone who offended you or make your life miserable this ring and staff is your answer.The rate by which people are been defrauded by some online scammers have been brought to our attention as a man from uganda that was scammed of 5000 us dollars has given a testimony of how he was able to retrieved the money back with the power of this ring and staff.If you are working in a company and you seek to be on top, I will be there for you.Do you need a suitor?(masculine gender or feminine gender),You need to gain control and order your life partner, you need your ex lover back or you have someone with diseases of any kind such as Hiv and Aids, asthma, Tuberculosis, Herpes, cancers, mental illness etc.All these can be reverse with the help of the ring and staff of the 377 nite of powerful elites. if you so desire our help after been encouraged with what you have just read and also interested in the membership or gettt the ring and staff only you can as well email us on this. (pf377431@gmail.com) and also call or whatsaap agent kaduri muhammad in charge of Africa union of the 377 night on:+2349068355820 or wire my supreme head agent in charge of European elite union of the nite on +3935127383311.Notices;on no account should you respond to any email that does not correspond with the one above.if you do you will only be defruaded and at the end have yourself to blame.
---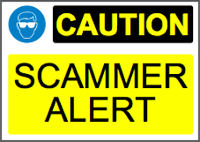 Scam alert! The message above is a SCAM. It's a Nigerian (Spellcaster) scam, the story and all names & roles are fake (totally BS). The scammers will most likely ask you for money upfront as 'costs' before you get the 'membership' (which you will never get offcourse). This message was left as a comment spam on our site from the UK! (Possibly through a hacked PC or site, or through a VPN/Proxy.) Well.. thanks for reporting this scam..!
If you've more information and/or received this message too please comment below. Describe how you got it (as an e-mail or comment? The message etc), thanks in advance!