| | |
| --- | --- |
| Subject: | Re: XMAS LOAN OFFER APPLY NOW |
| From:   | Financial House Loan Company <redmine@cn-ds.com.cn> |
| Date:   | 2016-11-05 |
| To:   | |
| Reply-To:   | loan_company@fastservice.com |
Hello,
Do you need an urgent loan in the Xmas period or you are denied a loan from your bank due to high interest rates and low credit, have been duped by fraudsters on the Internet that claim they want to help you with a loan do you need a loan for business purpose or to pay off your debt or buy a house or a car? this is your best chance to get a loan at an affordable interest rate of 3% only due to Xmas Bonus.
we give out loan from 5000 to 100,000,000 in any currency, the interest rate is only 3%, and the maximum loan term of 20 years.
To apply this credit to complete the application form
Your full name:…………….
Your phone number:………….
Your Address and city:………
Your country:………………
Date of Birth:……………..
Loan Amount Needed:…………
Your monthly income…………
Loan Duration:……………..
Loan Purpose:………………
email address:……………..
After filling out the loan application form, we will send you the terms of the loan
Yours Sincerely,
Rita Smith,
Manager.
——-
For more information, please visit our website at
www.ritasmithloancompany.webs.com
Contact e-mail: loan_company@fastservice.com
www.ritasmithloancompany.webs.com
---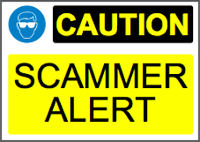 Scam alert! The E-mail above is a SCAM. The've done a pretty good job creating a little website trying to act like a real business. But a real business will have a more professional website under their own domainname, not on a free online webbuilder tool with a photoshopped name on the building image. Also lending up to 100,000,000 in any currency is highly unlikely. It's just another Nigerian scam. The story and all names & roles are fake. The scammers will probably ask you for money upfront as 'costs' before you get the 'loan' (which you will never get offcourse).
If you've received this by e-mail than mark it as SPAM (if possible) and/or DELETE it.
---
The website