| | |
| --- | --- |
| Subject:   | HELLO YOU HAVE BEEN SELECTED AS CUSTOMER SERVICES EVALUATOR FOR GSC… |
| From:   | "G SURVEY CENTER" <alinagroup11@hotmail.com> |
| Date:   | Wed, feb 17, 2010 |
| To:   | undisclosed-recipients:; |
G SURVEY CENTER
11311 N CENTRAL EXPRESSWAY STE 301 DALLAS TEXAS 75243
February 17th, 2010
Representative ID: GSC #:4438R
Hello,
With reference to G Survey Center Consumer Evaluator Specialists for additional income on a part time basis. CONGRATULATIONS you have been selected to participate in a paid Consumer Research Program in your area of residence as a "Mystery Shopper".
As one of the Mystery Shoppers selected under this program, you will be a Customer Service Evaluator of the selected merchant outlets and service providers. Please be informed that there is a two-fold probation training assignment that you are required to complete as soon as possible. The aim of this training assignment is for you to know the practical feel of what customer service evaluation entails. After this training assignment, your salary will be increased to $450.00 per week the first three months and additional increase to $500.00 per week after six months of working for G.S.C.
Should you accept this job offer, you will carry out your probation training assignment in two different locations. The first evaluation will take place at any WESTERN-UNION location.
The objective of this assignment will be to evaluate the effectiveness and efficiency of a payment system called Western-Union where you will pose as potential customer sending money to another Customer Service Evaluator in London, England, United-Kingdom. After sending the money and completing your evaluation, you will be required to fill in your market response form (Page 1) and send back to us.
When you have completed the first assignment and your Market Response Form received, you can proceed with the second assignment. The second evaluation will take place in any one of these locations:MART OR MALL. After completion of this assignment please fill in your second market response form (Page 2) and send it together with your receipts. Be adviced Merchandise acquired in the second assignment is for you to keep.
Kindly Fill Out the information below and we will get back to you shortly with the materials via postal mail.
Full Name:
Full Contact Address:
Cell Phone Number:
Age:
We await your urgent response while looking forward working with you.You can also call any of our Research Agent on 1 (240) 580-1299 Mon-Fri 9am-8pm & Sat 9am-5:00pm EST for any questions.
Sincerely,
Judy Scott
Research Coordinator
---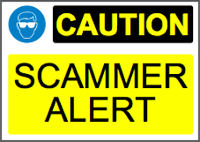 Scam alert! The E-mail above is a SCAM. It's a Nigerian scam, the story and all names & roles are fake. The scammers will ask you for money as 'costs' before you get the 'job' (which is fake offcourse).
If you've received this by e-mail than mark it as SPAM (if possible) and/or DELETE it.