| | |
| --- | --- |
| Subject: | Vacancy #627 |
| From:   | bobmulqueen@eircom.net |
| Date:   | 2016-08-28 |
| To:   | your@email.address |
Hello!
We are looking for employees working remotely.
My name is June, I am the personnel manager of a large International company.
Most of the work you can do from home, that is, at a distance.
Salary is $2500-$5000.
If you are interested in this offer, please visit Our Site
Best regards!
---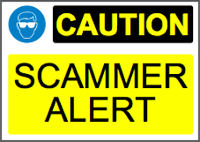 Scam alert! The E-mail above is a SCAM. It's a Job scam, the story and all names & roles are fake. The (here removed) link points to a hacked WP website so this might contain a virus! Do NOT click any links!
If you've received this by e-mail than mark it as SPAM (if possible) and/or DELETE it.
PS. There are many more variations of the same scam e-mail. In other cases  the same message was sended but by "Evangelina" (amar1980@brudirect.com) or by "Randy" (nagelsum@silbernagel.at), etc. All point to different hacked WordPress sites.