| | |
| --- | --- |
| Subject: | Uw e.dentifier2 vervalt voor gebruik! |
| From:   | "ABNAMRO Bank N.V." <info@abn-amro.emailportaal.com> |
| Date:   | Tue, 23 Jul 2019 |
| To:   | info@yourdomain.tld |
| Reply-To:   | info@abn-amro.emailportaal.com |

Het gebruik van de nieuwe Digipass



De e.dentifier2 vervalt voor gebruik
Geachte info@yourdomain.tld,
De ABN AMRO Bank biedt haar klanten een zo veilig mogelijke virtuele omgeving aan om bankzaken te doen met maximaal gebruiksgemak. Daarom introduceert ABN AMRO Bank vanaf vandaag de Digipass, dit is de opvolger van uw huidige e.dentifier2.
Waarom kiest ABN AMRO voor een Digipass?
Onlangs is geconstateerd dat er kwaadaarige software op de e.dentifier2 kan worden geinstaleerd waardoor toegangscodes kunnen worden onderschept
De nieuwe Digipass is uitgerust met een 8942 megabit encryptie (uw huidige e.dentifier2 beschikt over een 130-bit encryptie)
Wat is een Digipass?
U kunt met de Digipass online inloggen op ons portal. Als u geld overschrijft naar een ander, bevestig u dat met uw Digipass. U hebt hem ook nodig voor de ABN AMRO Mobiel Bankieren app. Als u een wijziging wilt doorgeven via de website, logt u ook in met uw Digipass. Wijziging zijn direct actief u hoeft niets te printen en op te sturen.
In verband met de veiligheid van onze klanten is het verplicht uw huidige e.dentifier2 te vervangen. Wij bieden onze klanten de mogelijkheid aan om dit kosteloos te doen. Klik op de onderstaande link om kosteloos uw nieuwe Digipass aan te vragen. Volg de benodigde stappen om uw aanvraag te voltooien.
Let op! Binnen enkele werkdagen kunt u geen gebruik meer maken van uw e.dentifier2.
Klik hier! En vraag kostenloos uw Digipass aan.
U ontvangt uw nieuwe Digipass binnen enkele werkdagen per post toegezonden. Bij ontvangst, dient u deze eerst activeren. U beveiligt uw Digipass dan met een pincode zodat alleen u hem kunt gebruiken. U kunt de pincode van uw Digipass later zelf wijzigen. Verdere informatie leest u in de brief bijgesloten bij uw Digipass.
Met vriendelijke groet,
ABN AMRO Bank N.V.
Deze e-mail is verstuurd door ABN AMRO Bank N.V., statutair gevestigd te (1082 PP) Amsterdam aan de Gustav Mahlerlaan 10, ingeschreven bij de Kamer van Koophandel van Amsterdam onder nummer 34334259 (hierna te noemen 'ABN AMRO'). ABN AMRO en haar groepsmaatschappiun zijn niet aansprakelijk voor de onjuiste en onvolledige overdracht van de informatie in dit bericht noch voor mogelijke vertraging in de ontvangst van dit bericht of schade aan uw systeem als gevolg van dit
bericht. ABN AMRO en haar groepsmaatschappiun staan er niet voor in dat de integriteit van dit bericht behouden is gebleven noch dat dit bericht vrij is van virussen, niet is onderschept of vatbaar is geweest voor tussenkomst (door derden).
---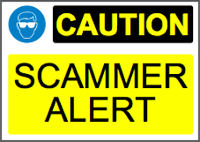 Scam alert! The E-mail above is a SCAM. It's a Phishing scam (in Dutch), tying to get your bank-details by luring you to a fake bank website. The message is completely fake. The real ABNAMRO Bank did NOT send this. Be warned!
If you've received this by e-mail than mark it as SPAM (if possible) and/or DELETE it.
---
The link in this e-mail points to the domain kampnuofkampnuofkamp.website (link used: https://kampnuofkampnuofkamp.website/vg3291c8wi7uyt1dghbyucig7qgc1fiykbwo1/c09u1hgyuwqo89uq8iyc32hgjueiduiecgy2hfuipoqwx/8e9f32uygtecd3rg2tyced8cefhyw8ucf2yie8932/89d7cwyeyue8w90diu8hg3kjciqojduycge23d/sdweg2h3dutgfwc31svbhjseiudwsy23hui/gvcg3o91g3cv2ogi23gvo23iv/new.php) which is hosted by Namecheap in the US. The webscript redirects to url: http://mijnabnamroportaal.tk/ which is absolutely not a real domain ABN AMRO would ever use.
It seems the abuse admins acted quickly because the site (mijnabnamroportaal.tk) was already taken down.
Be wary of any email supposedly coming from your bank. Check the links used, if they do not match the original domainname your bank uses do not click on it! Even better; never click on these links but open up the banking website in a browser your self. Read more about safe online banking from ABN AMRO (in Dutch).