Subject:
☎ E-Check Transfer [$57,862.49] for

your@email.address

From:  

your@email.address

via payzure.com
Date:  

2016-10-14

To:  

your@email.address

Signed-By:  

payzure.com
Hi,
You have an unclaimed E-Check Transfer of $57,862.49. This is for your Commissions made in October 2016.
Claim your E-Check within 14 hours or it will be held for 20 days!!!
>> Click here to Claim your E-Check << Best Regards, Rodney CLICK HERE to stop receiving these emails.
---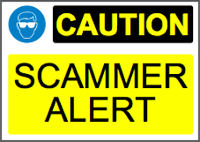 Scam alert! The E-mail above is a SCAM. It's a Phishing scam, the story and all names & roles are fake. The links (removed here) will most likely lead to malware. For those who want to analyse it, the link used is: http://xxcart.org/C6fatV?email=your@email.address WARNING: Only check this link if you know what you are doing! (Virus alert).
If you've received this by e-mail than mark it as SPAM (if possible) and/or DELETE it.